Do you see writing in your working future?
Most people do, and wish that their communication skills were better.
According to current statistics, skilled working professionals spend the majority of their time communicating in one form or another: giving presentations in meetings, creating reports, corresponding with clients and peers, writing emails, and designing and writing manuals and other technical materials.
In the working world, strong communication skills will make the difference between success and failure. They can also set the skilled communicator above the rest of the competition for that first job. The training you will receive as a student in the Concentration in Professional Writing will not only teach you the theory and techniques that will help you become a more skilled writer on the job, but it will also allow you numerous opportunities to put these theories and techniques into practice. As a student in this concentration, you will:
learn to do real-world research of the kind expected in the business world
learn and employ editing skills and techniques pertaining not only to text but to document layout and design as well
gain practice in preparing and presenting sophisticated oral and written reports in which you not only create the text but design the document
have the chance to create electronic and other cutting-edge documents
undertake a semester-long internship in writing and editing in the field at a business or agency appropriate to your career plans
Whether you wish to concentrate in professional writing for your English degree or if you simply want to gain an added "edge" by taking one or more of the courses in the program, begin exploring the options that this concentration offers you by checking out the classes or contact the RWS program director, Dr. Jessie Blackburn at blackburnjb@appstate.edu.
View Professional Writing faculty.
---
Speaker Series
This Spring at Appalachian State, the Rhetoric and Writing Studies Program is hosting a Speaker Series devoted to the topic of Writing for Change. Each Speaker will dicuss how different narratives of writing address issues such as social justice, systematic oppression, climate justice, and human rights.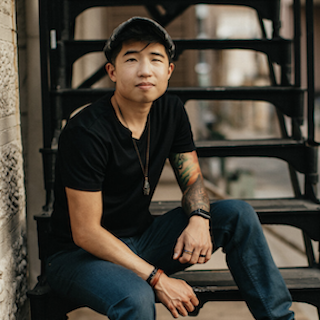 Dr. Jo Hsu is an assistant proffessor of rhetoric and writing at the University of Texas at Austin. Their research examines how the use of race, gender, and disability narratives affect the lives of marginalized communities. Dr. Jo Hsu now has a book, Forthcoming, which can be found on their website: http://www.vjohsu.com
Click HERE to view Dr. Jo Hsu's talk and appearance on Appalachian State's Speaker Series!